In the beginning of the pandemic, the housing market experienced a boom. Record low interest rates and a large portion of people moving from cities to the suburbs caused an explosion of home sales. This, along with an increase in people refinancing their homes, meant that the real estate job market ballooned during the pandemic. The industry added 200,000 agents in 2021, or 31% of all workers in the real estate industry, at a time when most industries were losing workers (Jacob, 2022). This industry boom could not last forever, however, and we are now beginning to feel the ramifications of, among other things, a rising interest rate and slowing demand for houses.
From 2021 to 2022, home sales dropped nearly 20%, while the price of a house rose from $440,000 to $525,000 in the same period (Pettypiece, 2022). The rise of prices can be attributed to the fact that the average rate for a 30-year fixed mortgage climbed to 5.66% this September, nearly double the 2.88% it was just a year prior (Pettypiece, 2022). This increase in prices was part of the reason why the sales of the market dropped, however this drop was not enough to cause the market to go into a recession, something that Wyoming Investor accurately predicted before the beginning of 2021.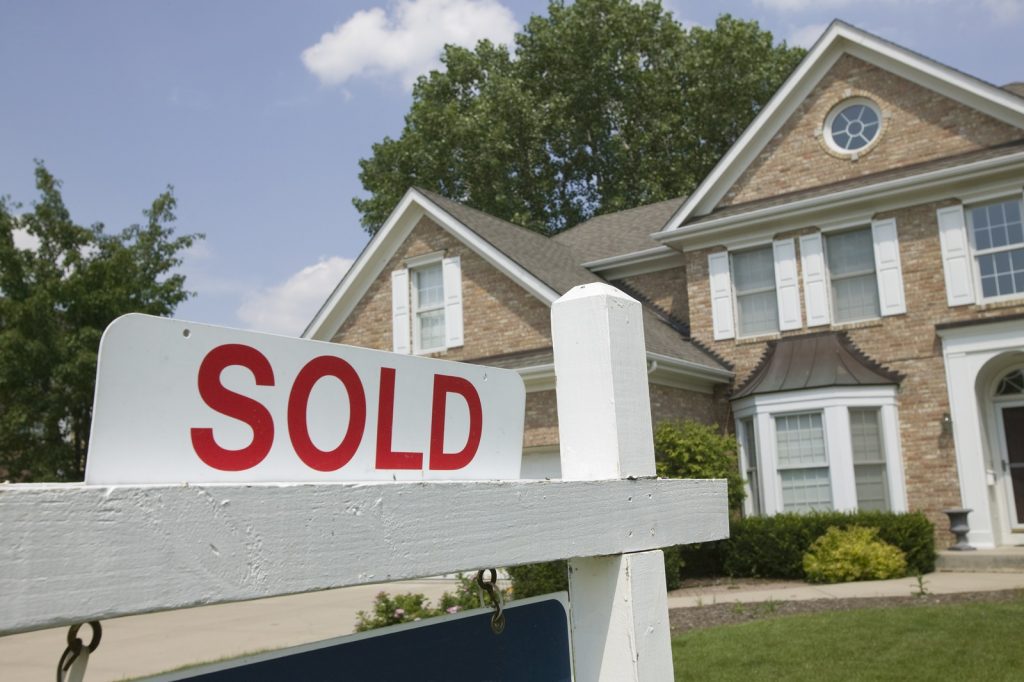 In addition, this downturn in sales has led to layoffs becoming a common occurrence in the industry. Because of the large influx of workers caused by the pandemics, there are not enough houses for agents, and companies like RE/MAX and Redfin, along with smaller real estate companies, have had to layoff workers by the hundreds, impacting thousands of lives across the US.
The downturn of the real estate market is expected to continue into the near future, as interest rates continue to rise. While the overall house prices are expected to plateau, demand for houses is lower than it was during the pandemic, and interest rates are still expected to increase, so sales will likely still fall. For most real estate companies, this means lower sales, less activity, and likely more layoffs. However, while the near future seems bleak for the real estate market, it also offers an opportunity for companies to shake up the way their business operates.
While most real estate companies have transitioned into the digital era, many are still lagging behind in terms of digital marketing. Real estate ads are relatively uncommon online compared to other industries, and there are many aspects of digital marketing that are not leveraged by all real estate firms, such as virtual tours, social media, their own website, and a variety of other attributes. Not leveraging the upsides of digital marketing is leaving money on the table, as digital marketing activities are typically inexpensive, relatively quick, and can have massive, positive implications on both your business and your sales.
A great example of how digital marketing can help in the real estate industry is updating company websites. A company's website is typically the first impression left on a potential customer, and can have a massive impact on customer perceptions of your company. Customers need to trust you in order to make a life altering purchase, like a house, and having an incomplete or 'shady' looking website can negatively impact this trust. If customers do not trust you, it is very unlikely that they will buy a house or apartment from you. Having a sleek, professional website is a great way to make a good first impression and build trust with your potential clients, which in turn could lead to more interactions with the company, more recommendations to friends, and an increase in real estate sales.
Another example of how digital marketing can be used to help boost a real estate business could be in virtual tours. While they did become more popular during the pandemic, many houses still do not have virtual tours set up. Virtual tours are incredibly simple and cheap to set up, requiring only a phone for a basic tour, and allow customers to view properties from the comfort of their own home. It also adds a level of individualism, as customers are not being led around by a realtor being told about the place, they can just view it at their leisure. This increase in visibility to consumers, as well as the increase in individualism, make it more likely that a given house will sell, therefore increasing sales.
Wyoming Investor offers world class digital marketing services, including website design, branding, marketing, and search engine optimization, and is ready to help your company. We have experience in the real estate industry, having accurately predicted the extent of the 2021 downturn, and offer platforms to grow your brand on top of the digital marketing services.
Pettypiece, S. (2022). The pandemic's real estate jobs boom is turning into a bust as layoffs hit. [online] NBC News. Available at: https://www.nbcnews.com/politics/pandemics-real-estate-jobs-boom-turning-bust-layoffs-hit-rcna48811 [Accessed 18 Oct. 2022].
Jacob, M. (2022). US housing market decline to worsen in 2023, Goldman Sachs warns. [online] New York Post. Available at: https://nypost.com/2022/09/07/us-housing-market-decline-to-worsen-in-2023-goldman-sachs/.